[QUOTE-START]
"The global economic system is posited on continued expansion and growth, and in its pursuit of growth it is often unjust, violent and destructive…We need to ask the question whether this system is so broken that we must urgently work with others of faith and good will to put in its place a different system in which our testimonies can flourish."
- Minute 23, Britain Yearly Meeting 2011
[QUOTE-END]
The new economy refers to an economic system that values human wellbeing, fairness and sustainability above profits. For Quakers, the new economy makes possible:

"a way of living that will free us from the bondage of material things and mere conventions, that will raise no barrier between man and man, and will put no excessive burden of labour upon any by reason of our superfluous demands."
from 'Foundations of a true social order' (iv) Quaker faith & practice , 23.16
The current economic system has provided humanity with many material benefits. However those benefits have been unequally shared. Many of them have been brought about through the over-exploitation of the Earth's natural resources.
Quakers have committed to work towards a different kind of economic system based on our belief in a fundamental human equality and respect for the Earth.

The new economy looks like...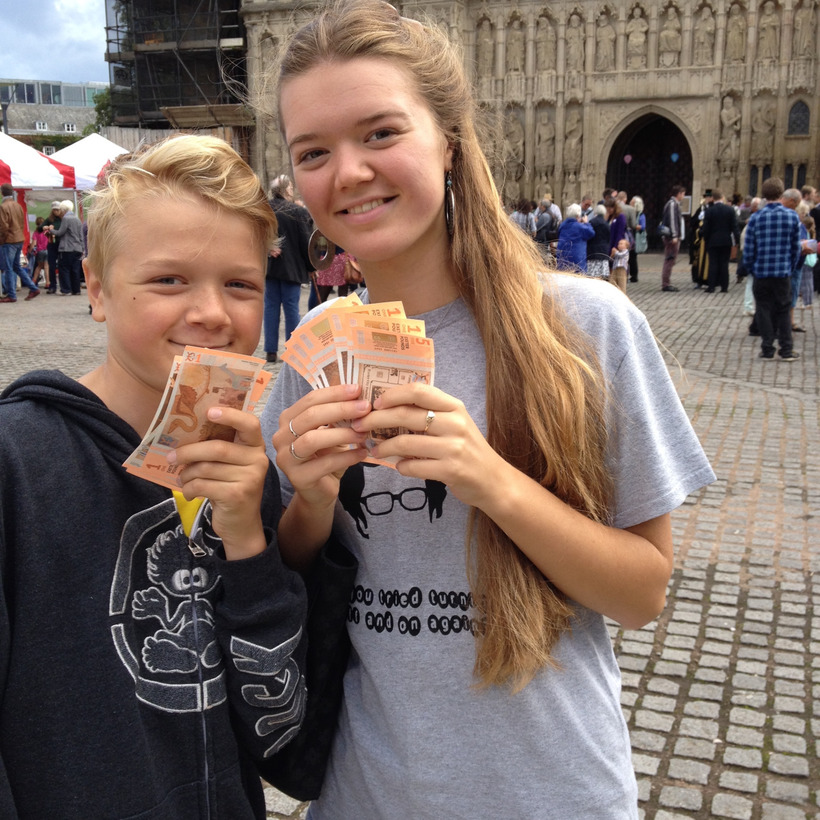 Exeter Quakers helping to launch a regional currency in their city.
Gill Westcott, a Quaker from Exeter Local Meeting, described the initiative as a way to 'bring custom to local independent businesses, shorten supply chains, and promote a more integrated and sustainable local economy." The chair of the Exeter Pound Board says "Using the Exeter Pound encourages a more connected and thriving local economy, where we depend more on one another, and less on the ups and downs of the global financial system. Goods travel less far, which is also good for the earth."
Visit the Exeter Pound website.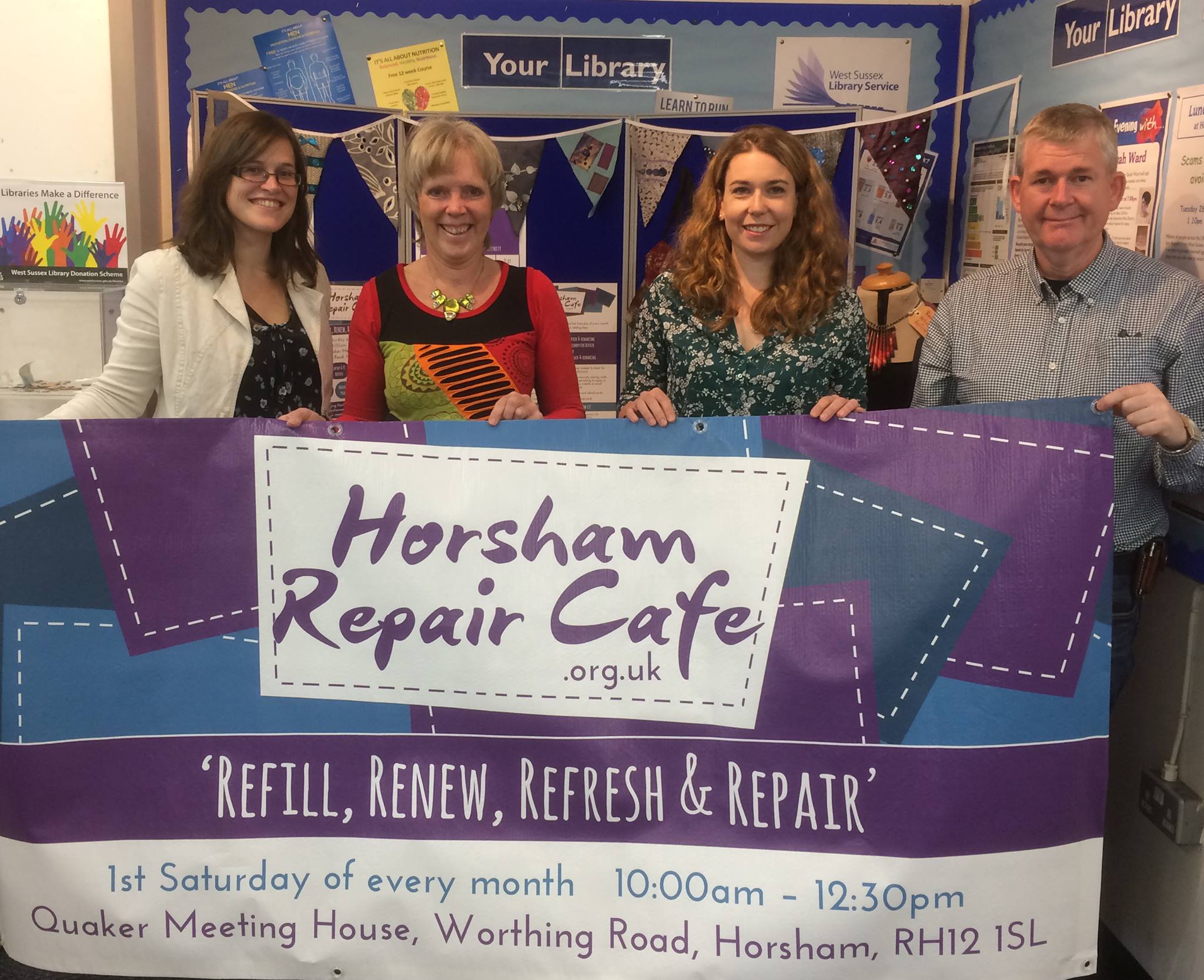 Horsham Quakers hosting a monthly repair cafe in their meeting house.
Locals volunteers use their skills to fix electrical items, clothes, and toys. People make gifts, swap pre-owned items, and cut down on landfill by refilling containers of household products. The project brings together people in the community and enables people to live more sustainably in the process.
Visit the Horsham repair cafe website.


New economy reading groups
Quakers in Britain support Quakers with establishing reading groups that take specially commissioned new economy booklets as reading material. New economy reading groups launched in November 2016. There are now 50 active reading groups across Scotland, England and Wales. Anyone can set up a group of their own – in fact, some local meetings now have several reading groups, to meet the needs of different people. Learn more.
Resources
Grants for projects
Funds are available to Quaker or Quaker-supported community projects that support low-carbon, sustainable actions and a different type of economic system. Applications open every spring. Learn more about Sustainability and New Economy Grants.
New economy booklets
Quaker Peace & Social Witness have published a series of seven booklets about the new economy. Designed for reading group discussion and individual contemplation, each booklet looks at different aspects of the economy and contains key facts, ideas for action and questions for reflection. Download the booklets and accompanying session plans.
Podcast episodes
In an episode of the Q:Witness podcast from early 2017, Cait Crosse (then New Economy Project Manager), shares what's happening with the project and interviews Quaker Yuan Yang, Beijing correspondent for the Financial Times and founder of Rethinking Economics.
In this episode, Cait Crosse explores how is money actually created, whether a bank can be ethical and how to ensure a favourable reincarnation of the economic system.