"We value that of God in each person, and affirm the right of everyone to contribute to society and share in life's good things, beyond the basic necessities."
Public Statement, London Yearly Meeting, 1987 (Quaker Faith & Practice, 23.21)
There are lots of things we can do as individuals and Quaker meetings to help challenge economic inequality in Britain. Through local and national initiatives, we can change the narrative – and people's lives. Here's what some Quakers are already doing.
Pay employees the Living Wage
There are now fourteen Quaker Living Wage employer organisations, businesses, and Area Meetings. Quakers in Lancaster have set up a Quaker Living Wage campaign, and provide meetings with materials and information about how to become certified as a Living Wage employer. Learn more about Quaker work on the Living Wage.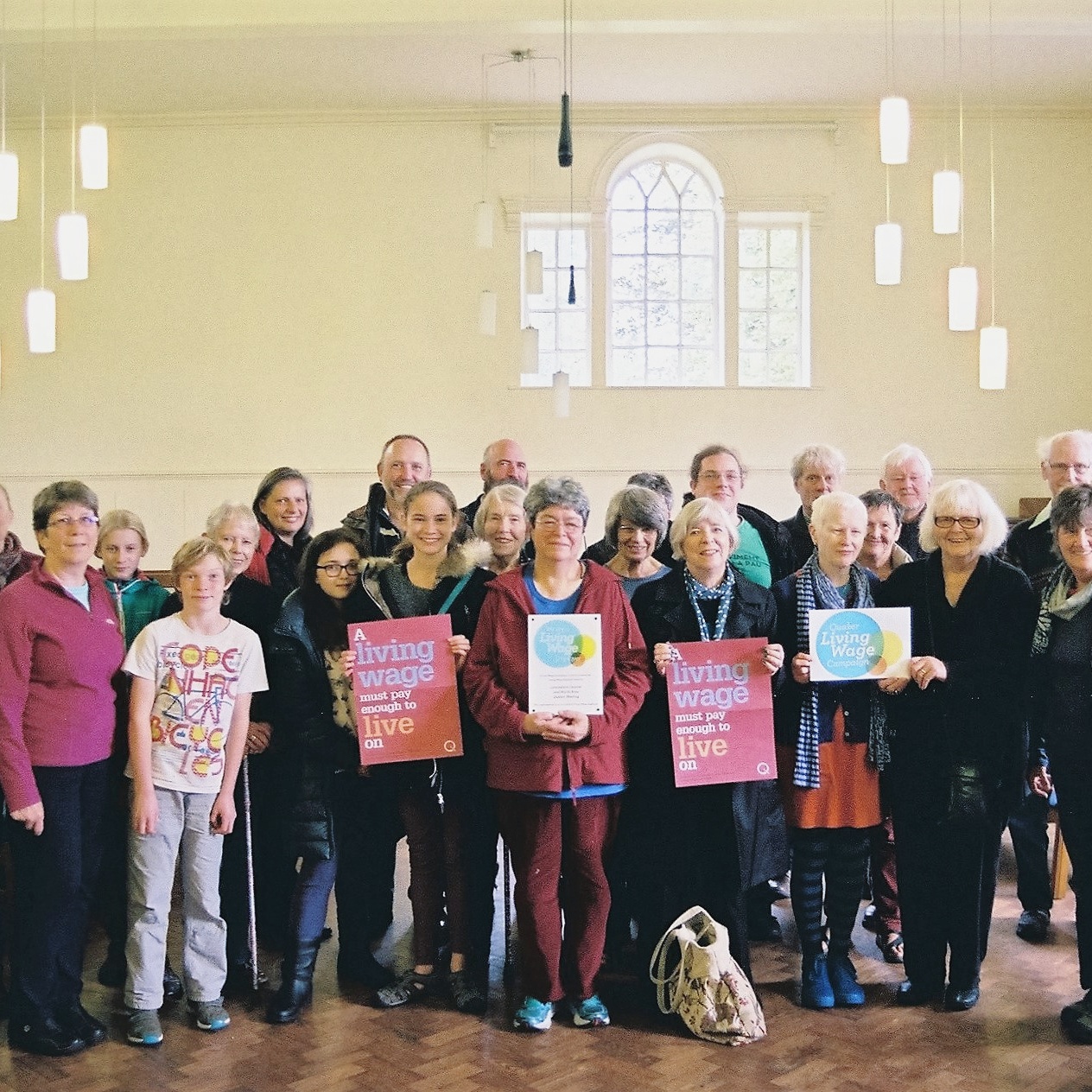 Quakers celebrate their Living Wage Accreditation. Photo: Nick Morgan
Join a credit union
Quakers in North Wales are responding to economic inequality by supporting individual Quakers and meetings to get involved in local credit unions. Read their story here.
Credit unions play an important role in making finances accessible to people in poverty. Find out more about how credit unions work from the Association of British Credit Unions or Scottish League of Credit Unions.
Read Quaker stories of witness
Quakers are finding creative ways to campaign against economic inequality, poverty and unjust government cuts. Browse through economic justice stories from different meetings and groups to get inspiration for an initiative to suit your community.