Average read time: 5 minutes
General election 2019: Quaker analysis of criminal justice in party manifestos
Are Quaker concerns reflected in the general election 2019 manifestos? Here, Teresa Parker reviews policies around crime, prison and policing.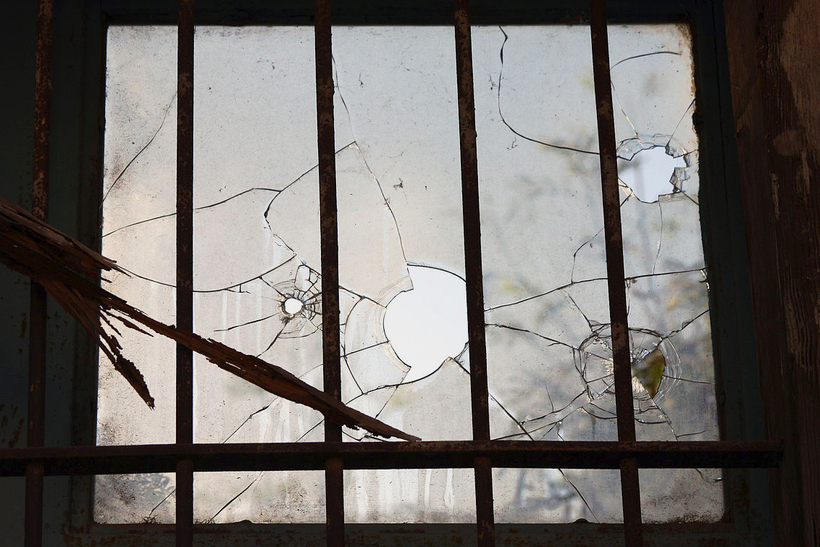 As Quakers, we are guided to create a more peaceful, equal, just, empathetic and loving world. As a result, Quakers have long seen the need for reform to the UK criminal justice system.
The current system, based on punishment and de-humanisation, rather than transformation, does not stop re-offending and does not create a peaceful society.
In the lead-up to the 12 December 2019 general election, tackling crime features prominently in all of the main parties' manifestos (Conservative, Green, Liberal Democrat, Labour, Plaid Cymru and Scottish National Party). When scanning the manifestos, some key words stand out:
invest in policing, community-based policing, restorative justice, increase/decrease stop-and-search, tougher sentencing, education and training service, effective alternatives, more/less prison places, eliminate institutional biases, underlying issues of crime
But which party says what? And since each party promises that its plan will reduce crime and build a more peaceful society, what do they propose, and do their pledges reflect Quaker concerns?
Policing and crime prevention
All parties are promising an increase in the number of police officers, each with its own twist.
The Conservative Party promises that existing and new officers will be given more resources, such as Tasers and body cams. The Labour Party promises more training for police officers. Plaid Cymru and the Green Party specify a focus on community-based policing.
However, for most, there is a lack of detail as to how exactly this increased police presence will work in partnership with the local communities. If the police do not have the full support of the local community, then a greater police presence has the potential to increase violence rather than foster nonviolence.
An example of a policy that can harm community relations is stop-and-search. The Conservative Party argue for increased stop-and-search measures. Other parties take a more cautious approach, with the Labour Party and Liberal Democrats both calling for proportionate stop-and-search measures.
Diversity and equality
At the moment, there is a clear disproportionate targeting of BAME communities by the criminal justice system. The Labour Party, Plaid Cymru, Green Party, Liberal Democrat Part and SNP all acknowledge institutional biases against minorities and pledge to eliminate such biases.
The Green Party call for the complete replacement of the Prevent Programme, while Labour promises to 'review the Prevent Programme to assess both effectiveness and potential to alienate communities'.
The Conservatives make no specific statement regarding the institutional bias again BAME communities, but focus on its promise to 'protect people from physical attack or harassment'. Given their pledge to 'tackle unauthorised traveller camps' in order to 'protect our communities', there is room for doubt about what this means for travellers.
Prisons and punishment
Prisons serve a necessary purpose for specific cases – to protect the public from those who have harmed and are at risk of harming again – but prisons alone are not the solution. The focus must be on treatment, rather than punishment. All parties promise changes to the prison system.
The Conservative Party promises 10,000 more prison places. Meanwhile, the Green Party and Plaid Cymru want to reduce the prison population. The Labour Party and Liberal Democrat Party want to reduce sentences for nonviolent crimes – which would then result in a lower prison population (SNP does not comment on prison places in its manifesto).
Prisons cannot simply be places were those who have harmed are forgotten and ignored. The UK prison system strips individuals of their humanity, which often leads to the perpetuation of violence. The Conservatives believe that punishment works, and they highlight tougher prison and community sentences. Other parties view punishment alongside the need for alternatives, such as restorative justice and a focus on 'harm-reduction'.
Those who are returning to everyday life after prison need to be supported. Lack of support leaves the individual vulnerable to violence, and then the cycle repeats itself. The Liberal Democrat Party, Labour Party and Green Party promise an increase in training, education and work opportunities to those in prison and continues support once released from prison.
How much will change?
More of the same will not bring transformative change. The criminal justice system as it stands is completely broken. The emphasis on punishment and dehumanisation fuels the circle of violence and crime. In order to nurture a more loving and caring society, radical approaches to crime are urgently needed.
There needs to be a greater focus on transformative justice for the harm that has already happened, and an intense focus on challenging the pre-existing conditions that lead to crime.
All parties claim to deliver a plan that delivers a peaceful world. For Quakers that means deciding which plan contains the most love, equality, empathy, humanity and hope.
Read analysis of other Quakers in Britain priorities for the election: