Average read time: 7 minutes
General election 2019: Quaker analysis of climate justice in party manifestos
The first of four blog posts looking at whether Quaker concerns are reflected in general election 2019 manifestos. Here, Olivia Hanks reviews policies designed to tackle the climate crisis.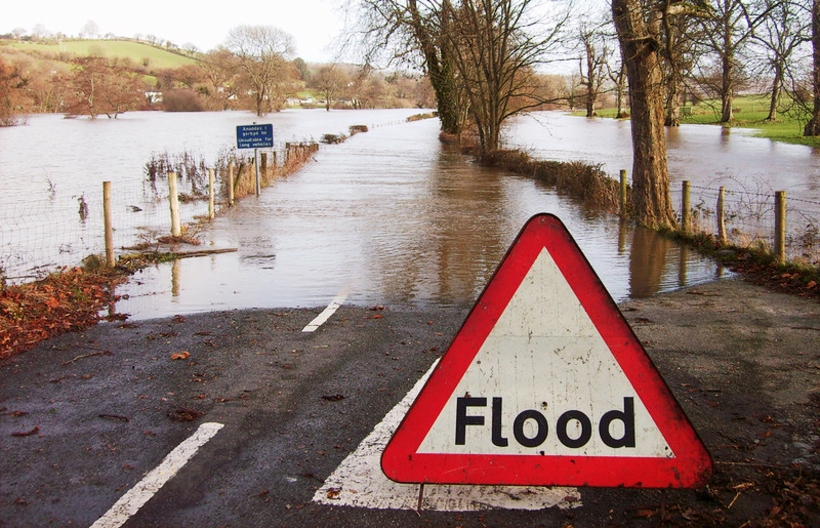 It's an exciting and terrifying time to be working on climate. After years of being sidelined in UK parliament and during general election campaigns, the climate crisis has emerged as one of the biggest political issues in 2019. This urgently needed progress is the direct result of grassroots campaigning.
Quaker work on climate is based on an understanding that we cannot address this crisis without transforming our economy. This is because current economic systems, based on exploitation of people and the Earth, create climate chaos.

Climate justice demands that the UK and other rich nations make the largest contribution towards the zero-carbon transition, and that we listen to and support communities affected by climate breakdown here and in the global south.
I have looked at each major party's 2019 manifesto to see if their pledges align with these principles. Below are the three crucial areas Quakers wish to see addressed:
1. A just net-zero carbon target
A lot of discussion around decarbonising the UK economy has focused on target dates for reaching 'net-zero' emissions. The last Conservative government set a 2050 target earlier this year, with the Liberal Democrats and the SNP opting for 2045 and the Greens for 2030.
There was speculation about Labour's target after its conference passed a motion calling for net-zero by 2030. In the end, the party has not set an overall target. A pledge to be "on track for a net-zero carbon energy system within the 2030s" is found within the Energy section, while the Food section promises net-zero-carbon food production by 2040.
Looking beyond targets, the parties' widely differing visions for society are reflected in their plans for getting to net-zero. The Conservatives' spending plans are extremely limited, and lean towards subsidising private sector innovation: they promise £800m for carbon capture and storage over the next decade. Otherwise, their manifesto focuses on what they have already done, and does not promise major change.
Among other parties, there is consensus on the need for investment in public transport, energy efficiency and renewable energy. This is in some ways encouraging, but is also a reflection of a lost decade for climate action – so many of the promised steps should have been taken years ago.
The Lib Dem manifesto promises to mobilise "the resources of both the public and private sector" to reach net-zero. It pledges £12bn for renewable energy over five years and proposes a frequent flyer levy – although its version of this policy actually involves a reduction in the already minimal taxes for people who fly once or twice a year.
Labour's language is of bold and radical transformation. Their vision is centered on public ownership (including of the national grid) and a massive employment programme, the 'Green Industrial Revolution'. Their manifesto notes that "profit has proved a poor regulator for use of our natural resources" – a sentiment many Quakers would echo. It also commits to counting emissions from imported goods in the UK's figures, which will give a more realistic assessment of the UK's footprint. It is silent, however, on flying.
The Green Party is similarly bold in its language, choosing to build its manifesto around a Green New Deal for "a fast and fair transformation of our economy and society". Unlike Labour and the Conservatives, the Greens oppose nuclear energy, and promise an energy transition based wholly on renewables and demand reduction. Their Green New Deal also promises to make public transport cheaper than car travel, introduce a frequent flyer levy, and end all expansion of airport and road capacity.
Their manifesto also includes the most detail of any party on the role of land and farming in the zero-carbon transition. This includes support for agroforestry, pesticide reduction, and training and job creation in small-scale farming.
The SNP urges the UK government to match Scotland's targets and promises tax incentives for green choices, though it continues to support aviation. Plaid Cymru promises a 'Green Jobs Revolution' through investment in infrastructure, including three tidal lagoons and electrification of rail lines.
2. Economic transformation
If we are to have any chance of limiting climate chaos, we must redirect huge amounts of public and private investment to support the zero-carbon transition.
Labour's manifesto reflects this need, promising to rewrite Treasury rules to align investment with climate targets, establish a National Investment Bank with a mandate to support decarbonisation, and delist companies from the London Stock Exchange if they fail to address the climate crisis. Its proposal for a windfall tax on oil companies is also exciting.
The Lib Dems have some similar policies with a slightly different emphasis: they promise a Green Investment Bank and climate targets for UK companies. In addition, they pledge to end fossil fuel subsidies by 2025.
The SNP proposes tax revenues from oil and gas be used to create a Net Zero Fund to support the energy transition. It promises to "put the transition to net-zero at the heart of the Scottish National Investment Bank's work".
The Green Party says it would borrow to fund investment in climate action, promising to spend £100bn a year to implement its Green New Deal. It pledges to end fossil fuel subsidies and introduce a carbon tax on fossil fuel imports and extraction. It would require public bodies to divest pension funds from fossil fuels, and would introduce a 'Carbon Chancellor' to set carbon budgets and put the zero-carbon transition "at the heart of government".
3. Global justice
A manifesto serious about addressing the climate crisis must acknowledge the UK's duty to the people suffering the worst climate impacts. The Conservative manifesto makes no reference to this, and does not mention climate in its section on trade.
For the first time, Labour gives this issue some of the attention it deserves, promising to end financial support for fossil fuel projects overseas and to support international efforts to compensate countries hit by climate-related disasters – as Quakers in Britain called for last week. In a striking and welcome departure, the manifesto states: "We recognise the need to address historic injustices and will reset our relationships with countries in the Global South based on principles of redistribution and equality, not outdated notions of charity or imperialist rule."
The Green Party embraces the same broad principle, promising finance for climate adaptation, "breaking the carbon chains of fossil fuel dependence and ending the economic culture that has viewed people and places primarily for the extraction of profit".
Green Party pledges include introducing a new 'ecocide' law, focusing aid on tackling poverty and the climate emergency, and ensuring the involvement and consent of indigenous people in development schemes where the UK has influence.
The Lib Dems also promise to end support from UK Export Finance for fossil fuel projects. They pledge to "provide aid to developing countries to help them transition to clean sources of energy", but no figures are cited, making this commitment difficult to judge.
The SNP calls upon the UK government to follow Scotland in introducing a Climate Justice Fund, but does not set out any other specific policies in this area.
It is heartening to see how far most of the parties have progressed in their climate policies, though the Conservatives still lag behind in their spending promises and timescales for action. Grassroots activists can take much credit for the overall shift. It's now up to voters whether we get a new government committed to a rapid and just transition to zero carbon.
Read analysis of Quakers in Britain's other key priorities for the election: