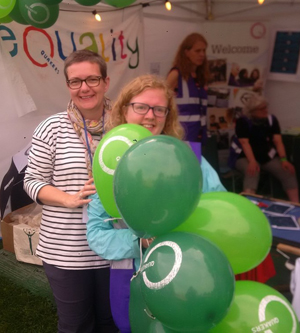 Yearly Meeting wouldn't happen without your help. Volunteers take on a variety of roles such as doorkeepers, microphone stewards, information desk helpers and children's session helpers. Guidance/training will be given for all roles.
If you would like to help, please let us know by completing the form at
https://forms.quaker.org.uk/ymg-offers-of-service/
Much of the diversity and excitement of Yearly Meeting Gathering is provided by what individual gatherers bring.
You might have a passion for knitting, a social project you'd like to share, early morning yoga, late night singing (or vice versa) or anything else you can think of.
If you have a skill or a passion to share, think about what you would like to offer to Yearly Meeting Gathering.
If you are able to offer such an activity please complete the form at
https://forms.quaker.org.uk/ymg-options/ by 30 April.