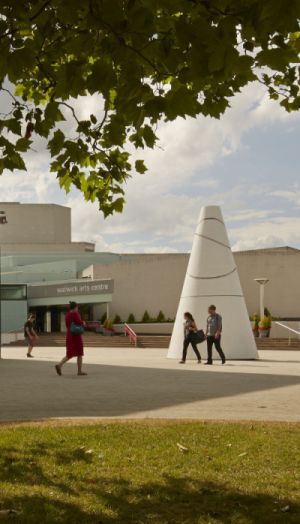 There are only a few remaining spaces for children born on or after 1 September 2005. In order to check if space is available for your child, please complete this form.
We will get in touch as soon as we can confirm availability.
For children born on or before 31 August 2005, space is still available on the Young People's Programme and Junior Yearly Meeting.

The next Yearly Meeting is being held as a residential gathering at the University of Warwick. Should you live nearby or wish to stay elsewhere, you are welcome to attend on a day basis.

Information about the different types of accommodation and the booking process for day and residential places can be found on a dedicated area of the University of Warwick website (this opens in a new window).
We have simplified the booking process this year so that you can book your place and know immediately what type of accommodation you have been allocated. Bookings and allocation of accommodation will be managed for us by the University of Warwick.
As well as giving you greater certainty at the time of booking, the availability of university staff trained in managing bookings for complicated events allows our staff and volunteers to focus on organising a unique Quaker event. There will be two significant changes to the way bookings were made previously:

Full payment must now be made at the time of the booking.
If you wish to be accommodated with a group, the whole group must be booked and paid for at the same time.
We recognise that some Friends will be used to the old booking arrangements, but the growth of Yearly Meeting Gathering means this is no longer sustainable. Bookings will be made online via the website. If you're unable to get online, please phone 020 7663 1040 and we will post a booking form to you.
The booking deadline is 30 April 2017. Please note that some accommodation types may sell out sooner.
You can follow Yearly Meeting events on Facebook at www.facebook.com/bymevent and on Twitter @ymevent_britain #YMG2017.