Quakers and Christmas
In this season of goodwill, it is worth remembering Quakers in the seventeenth century did not mark out Christmas as more holy than any other day. They believed each day, and all of life, was sacred and Christmas Day was no different.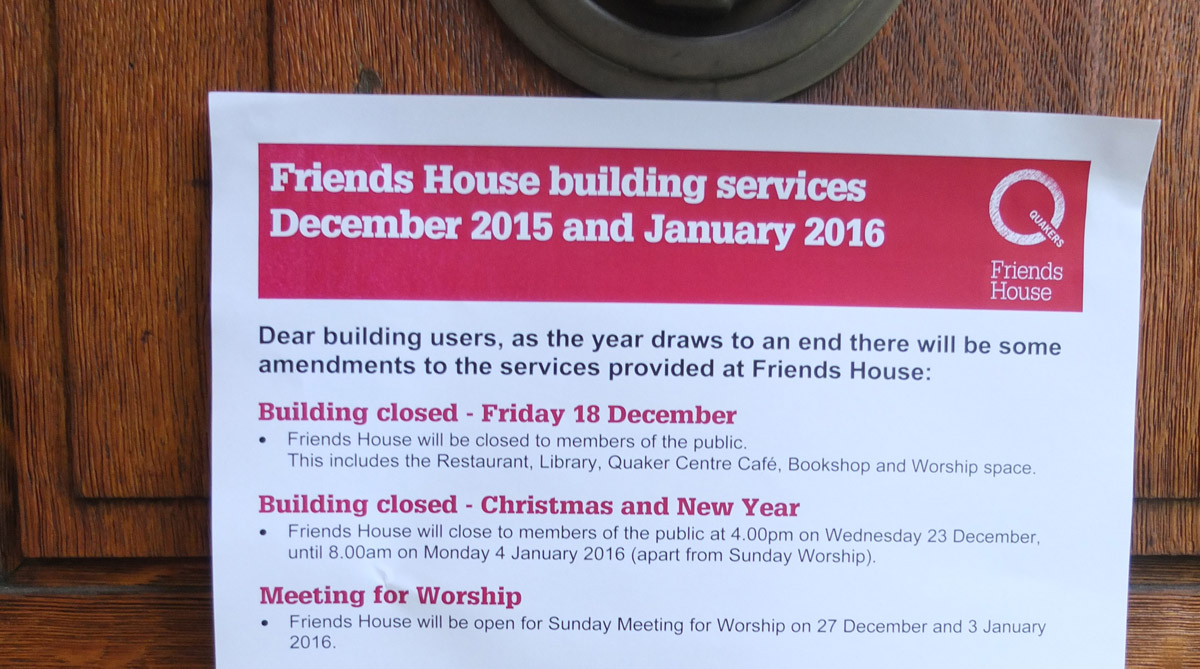 Today, most Quakers do keep Christmas, while recognising the message of 'peace on earth' is relevant throughout the year. Led by their belief in equality, peace and justice for all people, Quakers try to bring the Christmas message alive every day of the year.
As a historic peace church Quakers work for peaceful social change in many spheres, including teaching mediation to schoolchildren and campaigning for disarmament. Up and down the country, Quakers hold regular peace vigils and engage in imaginative work for justice to challenge the root causes of conflict.