Search
Campaign communications skillshare
9 June 2018, Bristol
A day-long Campaign Communications Skillshare for Quakers who are actively working on social change issues.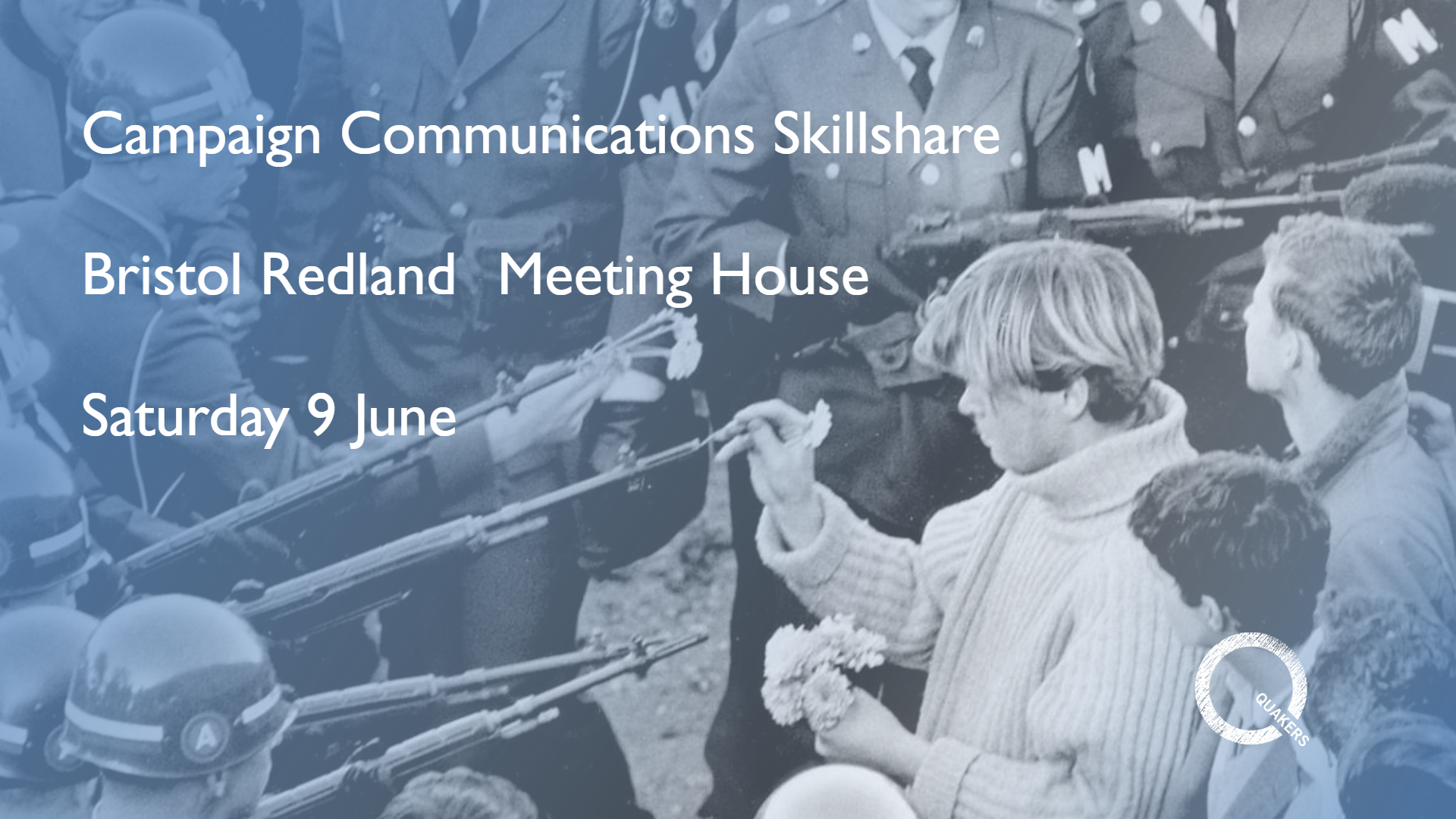 The training will suit those who have social action stories to tell and events to share, but are not yet confident about how they are communicated.
Maybe your last campaign action was a success but the press release didn't get picked up by the local media; maybe you are a confident social media user but others aren't supporting your work; maybe you've set up an event online but aren't sure how to draw attention to it. You may be very skilled in some areas of communication but unsure of others - or you may be not at all skilled, and you know you have a story to tell!
Participants will have opportunities to work through comms challenges with others who share your enthusiasms and frustrations. Expect a full and focused day that covers a lot of ground. Sessions will include support around how to protect data online, how to pitch to press, and how to use visual media effectively.
The training is free to attend and lunch and refreshments will be provided. There are bursaries available for those who would otherwise be unable to attend due to travel and accommodation costs.
To apply, please fill in this form or email Suki Ferguson at sukif@quaker.org.uk to arrange a phone call.
The deadline for applications is Sunday 27 May.
We look forward to reading your application!
More information
For more information contact:
Suki Ferguson
Telephone: 020 7663 1191
Related events