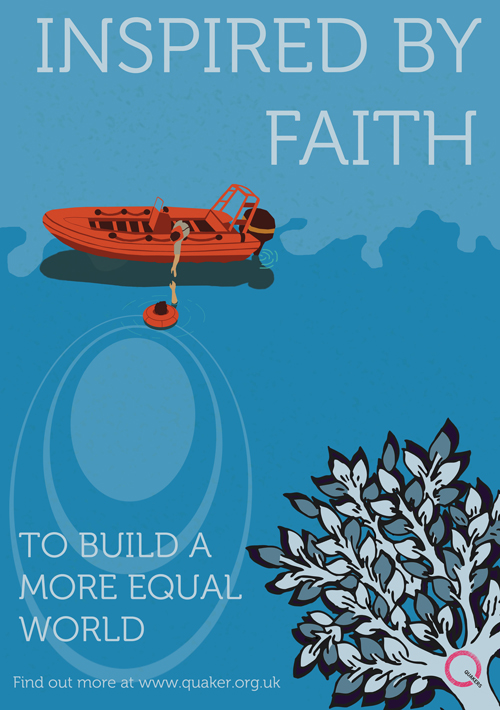 Last summer, Cambridge Quakers Dan and Amy Ellis were returning from a family holiday in France when refugees, walking in the Channel Tunnel, delayed their journey. Ever since, the family has been responding to these vulnerable people. Jesus Lane Quaker Meeting supports Dan in making monthly trips to deliver essentials to the camp in Calais known as the 'Jungle'.

Numerous Quakers, like the Ellis family, channel their efforts through Cambridge Calais Refugee Action Group and Cambridge Refugee Resettlement Campaign. Thousands of pounds have been donated to pay for legal documentation for unaccompanied children in the camps.
Amy explains: "Dan feels called to go. The people are being treated inhumanely, like vermin. It isn't an official refugee camp so few agencies are there. The people we meet are seeking refuge, from Afghanistan, Kurdistan, Eritrea, Sudan and Syria." Amy, Dan and their three teenagers have helped in the Jungle warehouse, building shelters and simply helping to share basic information in multiple languages about toilets and water points.
Many Quakers around Britain have responded in generous and imaginative ways to this rising crisis of forced migration, some offering living space. Some area meetings are supporting individual Quakers to help refugees; some have made this a concern of the meeting. A survey of meetings shows many want to do more. As a national organisation we have created a new post at our central offices, to develop a work programme on forced migration.