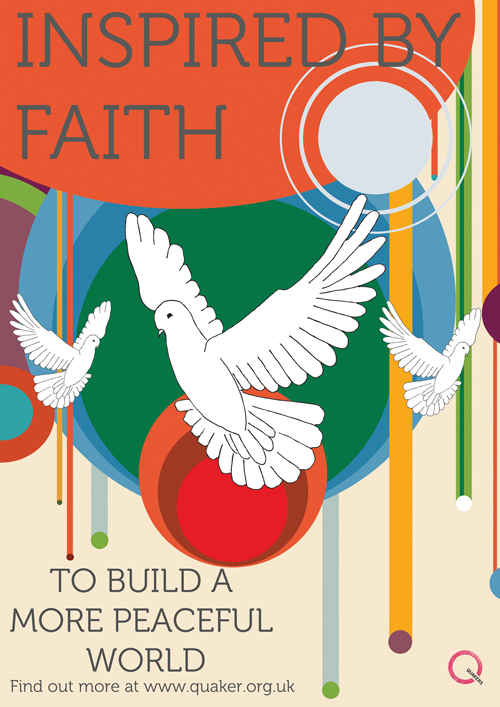 One of the ways we do this today is through our Peaceworker scheme. We employ one-year workers and place them with peace organisations to support their work – at the same time the workers gain experience to help them build a career in the field of peace. The idea is to strengthen relations in the peace movement.
There have been around 50 peaceworkers in the UK in 20 years. New peaceworkers will begin shortly:
Sarah Robinson with War Resisters International and Campaign Against Arms Trade in London
Philip Wood with Scientists for Global Responsibility, in Lancaster
Hannah Larn with the Tim Parry Johnathan Ball Foundation for Peace
Quakers strive for peaceful communities. Quakers from Mid Wales Area Meeting have set up a voluntary programme delivering peace education workshops in schools.
Cheshire Quakers, determined to offer an alternative to the armed forces at school career days, set up a stall promoting careers in peace. They gave advice and handouts to young people about how they could work for a safer world.
Find out more about our peace programmes and how Quaker meetings have been taking action in this area.